getting started
Download My Checklist First.
Ready to build your webpage and lauch your blog. Download my step by step checklist before starting. 
Blogging Platform  
WordPress.org is user friendly and has tons of developers that continuously create plug-ins that improve the functionality and design of your website. It's also optimized for search engines like Google, has easy instillations, publishing tools, and upgrades. With a blogging platform like WordPress.org you can design, monetize and basically have the freedom to optimize your website to your liking.                       
Website Hosting
BlueHost or SiteGround are my recommendations and what is used by most bloggers. Hosting is the space on the world wide web where your blog lives. Say that 3 times fast! The storing of all your articles, files, images and basically your life once you have spent endless hours, sweat and tears creating content for your site. I digress, but anyhow by clicking one of the links below you can get more information on both plans.
or   SiteGround
Drive Traffic to Your Website
I use the Tailwind app to sent traffic to my website. Tailwind is approved by Pinterest and Instagram to scheduler post to your account. You can schedule thousands of pins on a scheduled time and date to send to your Pinterest board and any group board you have joined. Tailwind's automated system selects optimal times down to the minute for when you should be scheduling your post for most views from your audience.  Click this link to get started with a FREE trail to Tailwind and learn about other offers promoted on the site.
Recommended Pinterest Course 
I took this course when setting up my business account with Pinterest and could not have been more pleased with the tons of information I received. All you could imagine Pinterest related was covered in this course. From setting up a business account with Pinterest, creating viral pins, joining group boards and secret tips for getting more traffic to your website. The course also included a private support group for asking questions and sharing tips. Trust me you won't be disappointed in Pinterest Avalanche. 
Choose Your Theme
I started with elegant themes for WordPress because of a tool called the divi builder which allowed me easy customize every section, module, color, font ect. It was stupid simple to change anything on my blog to what I wanted! Drag and drop options for moving text and images around. Along with pre-made layouts to use that are already put together and you simply just change the photos and text. Check out elegant themes and you will see what I am talking about.
UPDATE:
I still use the plugins purchased with elegant themes but the current theme on my wordpress site is called The Bard.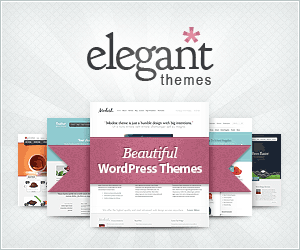 Email Marketing
I use ConvertKit. I've learned that your email list is your biggest asset. When reading the mistakes of most bloggers, commonly I found it was not starting a email list at the beginning of their journey. With ConvertKit, it's easy to customize and embed forms on your website to turn casual readers into subscribers. They also have easy installments and integrations with WordPress and many other sites like Leadpages, Shopify and Teachable. Meaning you can seamlessly use and connect from one site to another. You will receive a 30 days free trial if you use this link or the one below.