Steps to Start a Blog for Beginners.
We may earn money or products from the companies mentioned in this post.
Download my free Getting Started Checklist as a Guide to setting up your blog BONUS:

Recommended Plug-ins!
, 
Prerequisite: Read my article on Choosing a Profitable Niche.
You have Read the article Choosing a Profitable Niche and now you are ready to learn the step to start a blog for Beginners! 
 Let's dive into that a bit. You have figured out what you want to blog about and who your target audience is, right? Your job is to provide value to them. What do you want them to know about your topic and what should they know. 
Here are 10 of the most common and profitable blogging niches in on particular order :
Health and Fitness
Personal Development 
Technology and Equipment
Blogging/Vlogging/ Podcasting 
Personal Finance 
Food
Lifestyle
Beauty and Fashion 
Travel 
DIY or Crafting 
Any niche you choose could be successful if you provide enough value to the consumer and find a way to market it. Most commonly with a product or service. 
Domain Name 
You have chosen a niche that you would like to start with, now you must purchase your domain name and hosting provider.  A domain is just the name of your website.
Every webpage needs a name or address. Don't put too much time into picking the best web address name. Make sure it is not anything to long, hard to pronounce or spell. Most Bloggers depending on what they plan to use their webpage for will purchase their own name as a domain. Which is great for service based businesses. You may also decide to use the name of your company or something that describes what the website is about. 
You can use the search bar below to check the availability of your domain name. 
Purchase your domain name from your hosting site (for example Bluehost offers this option in their package prices) or you can purchase from a site like GoDaddy.com they also offer good prices. If you purchase from a site like Godaddy.com You can also transfer you domain to your hosting provider if not provided. 
 When you go to sign up with your hosting site they will ask you do you have a domain name or do you want to purchase one. 
Blogging Platform 
Most bloggers choose WordPress.org when deciding on a blogging platform to use to access and create their webpages. For the average not-so-techy-person WordPress.org is user friendly and has tons of developers that continuously create plug-ins that improve the functionality and design of your website. It's also optimized for search engines like Google, has easily instillations, publishing tools, and upgrades. It is also a self hosted site.  Having a self-hosted site means you have full control, ownership and customization of your webpage.
Bluehost or Siteground will set up your WordPress blog for you. You will only need to go to WordPress.org to download or install it to your computer. 
Hosting 
You have your address (domain name) figured out and now you need to rent a home-space on the internet for your blog. Think of hosting as your house for all your articles on your website. It's the space you rent monthly using a hosting site. Hosting sites store your content and files on the internet. There are two sites I usually suggest choosing from when picking a hosting site for your blog. That is SiteGround and Bluehost. Having a paid hosting site gives you full reign over your webpage, security options and frequent updates and maintenance.
SiteGround is popular because of it's performance and upload times. They are affordable, have great hack proof protection and reliable customer service.  To receive a discount on your monthly subscription click here or one of the images.
SiteGround has three plans to choose from  and one can sign up for any of them with a great discount through my affiliate link here or above.
The StartUp plan is perfect for people with one website that are starting out
The GrowBig plan is a great value for money offer, including the option for multiple websites and the SuperCacher that greatly improves your WordPress  website speed
The GoGeek plan is perfect for people with e-commerce and larger sites.
 I have the GrowBig plan through Siteground. Read my article SiteGround Web Hosting Review for more information. 
Or my other recommendation

is Bluehost.


Bluehost is another great hosting company. They have multiple options to choose from with great prices as well. 
 Let's recap,
1.  Sign up for web hosting at Bluehost or Siteground using one of the links above. They will tie everything together for you. 
2. Choose your hosting plan. 
3. Enter your domain name previously purchased or just buy though the hosting provider. 
4. Install WordPress to your computer. 
5. Log into WordPress and get ready to type your first Post 😁
 There is one setting  I want you to change right away! 
Now that you have bought a Domain name, installed  Wordpress.org and purchased website hosting,  you can now began to set up and design your blog. 
On you WordPress Blog under  settings as noted in the screen shot below you will change your permalink to the Post Name option. This is for increased search engine optimization on Google and when you go to send a link to your website you want the name of the post to be listed instead of numbers. 
Also, located a the top and bottom portion of the blog you will find a free getting started CheckList with these steps along with a list of plugins that you will need to add to your WordPress blog that improves design and functionality. When you go to add a new plug-in to your site you will get a description of what each is used for.
Designing your blog
It was recommended to me to get the Divi theme from Elegant Themes for your blog. 
I started with elegant themes for WordPress because of a tool called the divi builder which allowed me easy to customize every section, module, color, font ect. It was stupid simple to change anything on my blog to what I wanted! Drag and drop options for moving text and images around. Along with pre-made layouts to use that are already put together and you simply just change the photos and text. Check out elegant themes and you will see what I am talking about.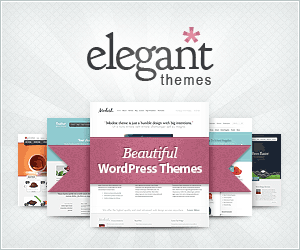 You will LOVE IT😍 I still use it to this day on both of my websites! Other great features include an easy to use email opt-in which is fully customizable and social sharing app. Click here to design your blog with elegant themes.  
There are free themes provided by WordPress I tried a few but ended up going right back to elegant themes nothing beat the customization and ease.  
Update: I still use the plug in I purchased with elegant themes, but the current theme on my WordPress blog is called The Bard. 
Alright, you are moving right along! 👏
Now for the next 3 months, I want you to work on these 3 things and you can do it sooner if you have more time but it can't hurt to pace your self.
Month 1
Work on learning each tab and its function on your WordPress site, on the theme you choose and how to use each plug-in I recommended. Even if you don't know what everything means you will be familiarizing your self on the location of things and how things function. In order to prevent getting overwhelmed.
It's just like getting a new cell phone or gaming system. You have to learn the functions and the keys in order to kinda know what you are doing. 
Take your time trust me there is plenty to learn and to work on.
Month 2 
Create content. As a beginner blogger you will spend most of your life right now creating content. No Joke! You need content for your audience to read. Whatever your niche is, spend some time coming up with a good 5 blog post to preload your site with. Anywhere from 500-1000 word count or more is best.
Concerned about creating content? Read my article : How to Create the Best Blog Content with cheatsheet.
And remember I am only an email away to help you ! 
Month 3 
Now you can focus on getting traffic to your website! You need readers, right?! You have quite a few blog posts that you have written for your blog.  So you can start with Pinterest and any one social media site that you prefer. You will begin with creating pins to link from your website to your Pinterest account. Also, you can share your blog with your friends and family on social media. I  have  articles for you about Pinterest traffic. I got you covered! I suggest bookmarking this page to follow up and refer back too. 
Part 2 of this blog post: What Bloggers Should Focus on the First Few Months Blogging. 
DON'T Forget…
Download my free Getting Started Checklist as a Guide to setting up your blog BONUS: 

 Recommended Plug-ins!